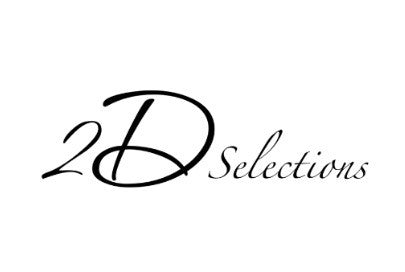 Please note that shipping might take longer than expected because of COVD-15. Thanks in advance for your understanding.
2D Selections offers a wide range of apparel and accessories that will fit individuals' unique style whether it is for working out, a casual day or a night out. Some of 2D Selections also include exceptional items that you can wear to the office. All items are distinctively selected for those that like to keep it simple yet with a style that no-one can imitate.....All at unbeatable prices. 
Featured Video from 2D Pole & Fit
www.2dpolefit.com
I decided to start 2D Selections over from scratch. I felt as though 2D Selections drifted away from what it intended to be. This is what I mean...
2D Selections fashions are inspired by my studio 2D Pole & Fit.  2D Pole & Fit is a fitness boutique in which I inspire Women Empowerment & Sisterhood using Unique Arts of Fitness. 
The fashions are also inspired by my own personal experiences. Back in the day, I use to go all out with my suits, heels and bags for work. I loved dressing up for work as if I was in the boardroom. Things changed as I got older. I found another passion and well let's just say I traded my red bottoms for sneakers and casual gear!
In addition to 2D Pole & Fit, I also own a HR Business Taylored Placement . Taylored Placement offers Recruiting, Resume Writing, Life Coaching for Women & Corporate Wellness Services.
So as you can see, I am into a lot of things. A lot of things that led me to a passion of mixing up my wardrobe and style. I love expressing myself  with different styles of workout clothes. I love casual sport wear that expresses my love for fitness and fashion for when I am out and about. I love my nightlife fashion for when I am out with my husband for date night. I love my yoga gear for when I am hosting corporate wellness events and classes as well as casual pieces for when I have to meet with a client for Taylored Placement.
Over the years I have received so many compliments and comments about my fashion style...down to my favorite gadgets and accessories that I use at the studio. 
So,
Welcome to my Revamped and Relaunch of 2D Selections.
Selections that are inspired by me, the women empowerment vibes at my studio...my life!
Thanks so much for reading!
Thanks for your support!
Let's Connect on Social Media!
2D INSTAGRAM URL -  http://www.instagram.com/2dselections
2D Facebook URL - https://www.facebook.com/2dselections/